WiseMouth Presents:
Go Sing Yourself!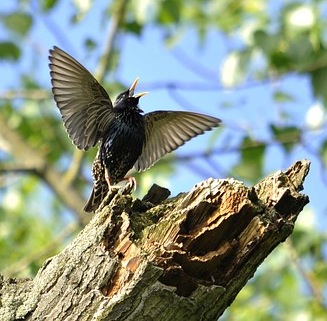 A 6-week, 5-minute Daily Singing Challenge
Jan 8 thru Feb 18, 2018
Save 25% for early signups
Sing everyday for five minutes for six weeks.
Learn how to develop an ongoing vocal improv practice in your home with the support of daily prompts, a private Facebook page, and weekly video conference calls.
Why?
Singing spurs creativity, increases well-being, improves the function of the brain, and cultivates a sense of belonging.
Singing everyday multiples these benefits by inspiring, challenging and transforming us one note at a time. It takes 21 days to develop a new habit, and so 42 days packs a solid punch! I will support you in your effort so it becomes a joy, not a duty.
The New Year is a perfect time to dive deep into practice. Everything you need to sing is with you at all times whether you're snowed in or are a snowbird. Together we'll create a safe environment for you to explore your musical mind and body, delve into poetic space, and take your place in the friendly, inclusive community of singers from wherever you are.
I will guide you and others who love singing, but don't always make time for it. I am one of them, so it's with great humility, enthusiasm, and experience that I offer this course. Go Sing Yourself! is designed to meet the challenges that arise including resistance, the inner critic, and my personal favorite, "I don't have time."
In sum:
Sing five minutes a day
Receive a daily invitation/prompt delivered to your in-box.
Be part of weekly online video conference calls
Use the private Facebook page as you like
Go at your own pace. "Shoulds" are not part of the curriculum.
Your takeaway:
Find more freedom and creativity in all areas of your life
Strengthen your vocal improv community
Gain confidence in using your voice
Practice self-care
Benefit from a daily creative practice wherever you are
Have fun!
Class size will be limited so everyone can receive individual attention. Everyone is welcome, including experienced and inexperienced singers.

WHEN:
Jan 8 thru Feb 18, 2018
Weekly Video Conference Call, day and time TBD based on surveying participants.

WHERE:
Wherever you are

TUITION: $200
Earlybird Registration rate is $150 if paid in full by Dec 23, 2017
(2) $50 scholarships are available for those in need.
FOR INFORMATION AND ENROLLMENT:
Call Margo at 860-206-2746 or e-mail
Margo Hennebach,
GCFP, LGSM(MT)
is a Guild Certified Feldenkrais® Practitioner, Music Therapist, workshop leader, vocal improvisor, recording and performing artist.

Her teachers and mentors are Rhiannon, Bobby McFerrin, Jeff Haller, Alton Wasson, Byron Katie, Seymour Bernstein, Starr Cookman, and all the singers she's had the privilege to sing with. Special thanks to #4 Has Options, Kate Richards Geller, Tiffany Sankary and Monique DeBose.